MOJACK Provides better care and fewer repairs for your riding mower.
Maintenance on any riding mower or small tractor can become a tedious task with debris, dull blades and broken belts. Regular upkeep and service requires access to the undercarriage to keep your blades running smoothly. The MOJACK provides a safe, efficient and reliable way to lift your riding mower or small tractor, giving you full access to simpler maintenance at an affordable price.
The MoJack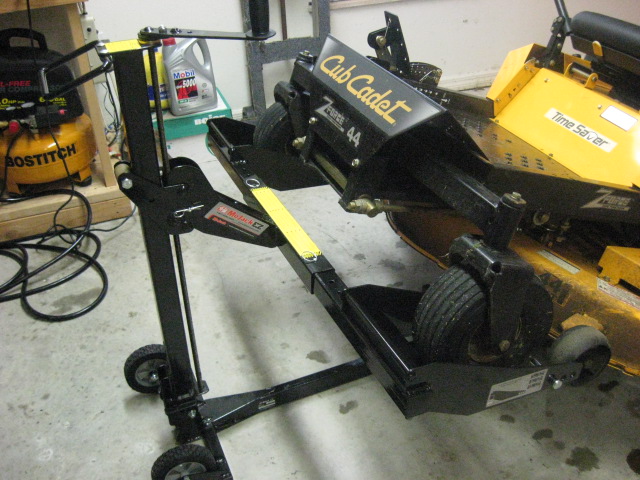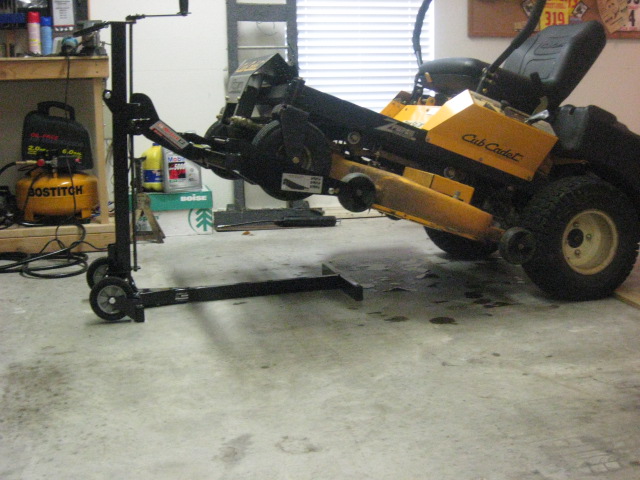 _________________
G & G   Lawn Care

Mowers:
Toro Z-Master2000 48" Toro Grandstand 36" Toro Turfmaster 30"
Blowers:
Stihl BR 600 Stihl BR 600 Stihl BR 200
Trimmers:
Stihl FS 110 Stihl FS 100 Stihl FS 90
Edgers:
Stihl FC 75 FC 90 Echo BRD 280 
Pole & Chain Saw:
Stihl HT 75 MS 181
Hedge Trimmer:
Stihl HS 45 HL 45
With Youth You Learn, With Age You Understand

---
Permissions in this forum:
You
cannot
reply to topics in this forum