HUSTLER Fast Track Zero Turn Mower - $2500 (Spring Hill)
Date: 2012-05-27, 1:15PM EDT
Reply to:
gnqnm-3041071695@sale.craigslist.org
[Errors when replying to ads?]
I have only used this on my own property, which is a medium size lot in Spring Hill. It has NEVER been used commercially.
I have the receipts. I paid $5,400 fro it, so my price is FIRM. It has 102 hours on the motor as of this morning.
This is the FAST TRACK SUPER DUTY model. It is NOT the Mini Fast Track or the Mini Z. Those are home-owner models with the small Kohler engine.
This is the professional model with the larger Kawasaki engine. I ordered it special with a small (36 inch) mower deck, so that I could get around the palms in my back yard.
It has the mulching kit and plate installed from when I purchased it. I have the original equipment side chute which has never been used..
I am moving in mid July and really do not want to part with it until around July 1st, because I mow my back yard 2 or 3 times per week.
If you have a business, and need this right away, maybe we can work something out where you can take it sooner, and give me some kind of a deal on cutting my lawn (especially the back) until I move.
I am located in Spring Hill very close to Spring Hill Drive and Barclay. Call 352-683-6604. I work odd hours, so if there is no answer, please leave a message, and I will get back to you as soon as possible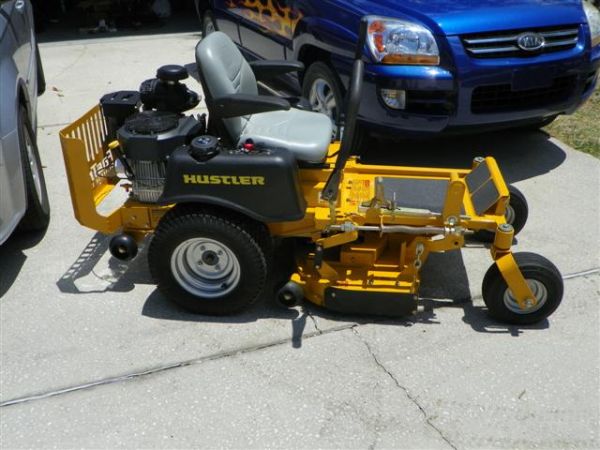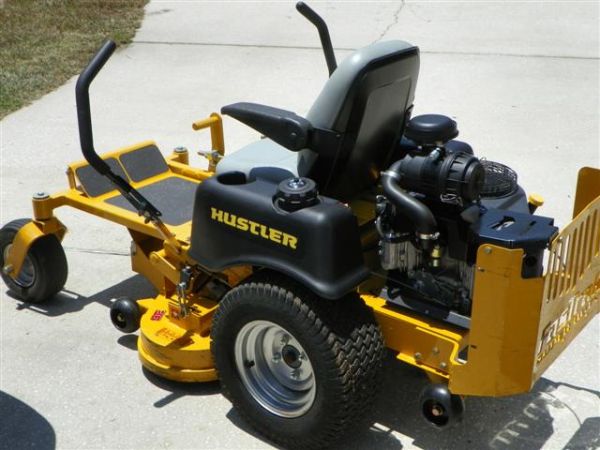 _________________
G & G   Lawn Care

Mowers:
Toro Z-Master2000 48" Toro Grandstand 36" Toro Turfmaster 30"
Blowers:
Stihl BR 600 Stihl BR 600 Stihl BR 200
Trimmers:
Stihl FS 110 Stihl FS 100 Stihl FS 90
Edgers:
Stihl FC 75 FC 90 Echo BRD 280 
Pole & Chain Saw:
Stihl HT 75 MS 181
Hedge Trimmer:
Stihl HS 45 HL 45
With Youth You Learn, With Age You Understand

---
Permissions in this forum:
You
cannot
reply to topics in this forum