john deere L110 w\bagger - $600 (zephyrhills)
Date: 2012-01-17, 3:21PM EST
Reply to:
sale-gcmfv-2770530611@craigslist.org
[Errors when replying to ads?]
john deere tractor L110 w\bagger system 17 1\2 kohler engine with 270 hours on it. Always kept inside very nice condition needs nothing, ready to work. Have someone that will deliver for reasonable fee if needed thank you for your interest. Price is firm this is nice not junk or worn out. Call jim 330-360-6044.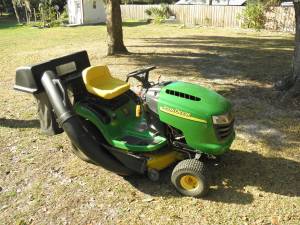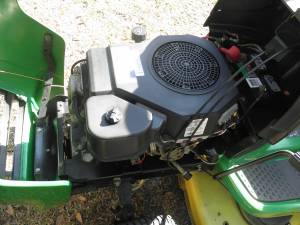 _________________
G & G   Lawn Care

Mowers:
Toro Z-Master2000 48" Toro Grandstand 36" Toro Turfmaster 30"
Blowers:
Stihl BR 600 Stihl BR 600 Stihl BR 200
Trimmers:
Stihl FS 110 Stihl FS 100 Stihl FS 90
Edgers:
Stihl FC 75 FC 90 Echo BRD 280 
Pole & Chain Saw:
Stihl HT 75 MS 181
Hedge Trimmer:
Stihl HS 45 HL 45
With Youth You Learn, With Age You Understand


Similar topics
---
Permissions in this forum:
You
cannot
reply to topics in this forum