Stihl Incorporated is Recalling certain Stihl Yard power tools with the Toolless fuel Caps. Trimmers and Brushcutters, Kombimotors, Extended Reach hedge Trimmers, Pole saws, Edgers, and Back pack blowers. Check on the underside of your gas caps if your unit has the letter ( D ) see your local dealer and have it replaced with a new cap with the new identifier mark and with the new higher index letter ( E ) under the cap and it's supposed to be free with the return of the old cap.
Check the List Below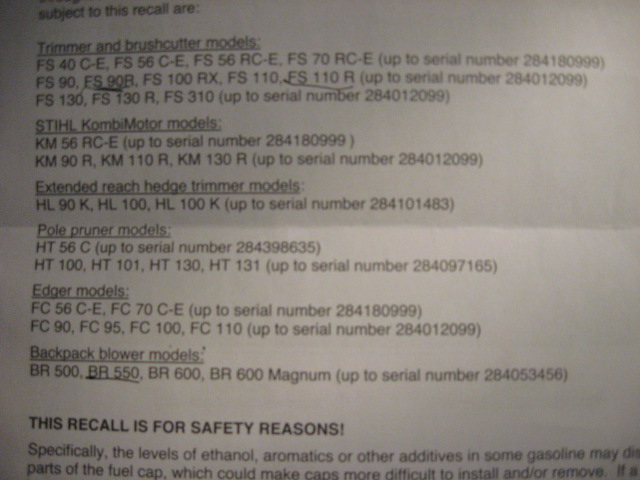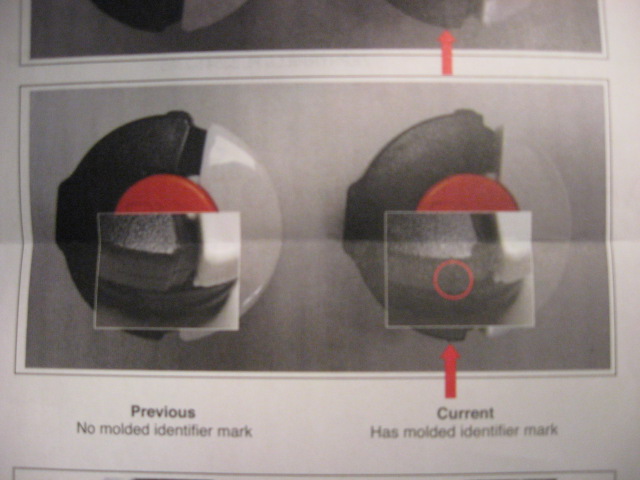 _________________
G & G   Lawn Care

Mowers:
Toro Z-Master2000 48" Toro Grandstand 36" Toro Turfmaster 30"
Blowers:
Stihl BR 600 Stihl BR 600 Stihl BR 200
Trimmers:
Stihl FS 110 Stihl FS 100 Stihl FS 90
Edgers:
Stihl FC 75 FC 90 Echo BRD 280 
Pole & Chain Saw:
Stihl HT 75 MS 181
Hedge Trimmer:
Stihl HS 45 HL 45
With Youth You Learn, With Age You Understand


Similar topics
---
Permissions in this forum:
You
cannot
reply to topics in this forum