tampa bay craigslist > pasco co > for sale / wanted > farm & garden
John Deere 325 Lawn & Garden Tractor 48" Deck 17 HP - $2450 (New Port Richey)
Date: 2011-03-23, 4:46PM EDT
Reply to:
sale-75ydm-2282412873@craigslist.org
You are looking at a John Deere 325. This tractor is in very nice condition. This has 230 hours on it. It is all hydraulic and is hydro drive. This has electric PTO. This is NOT just a lawnmower, this is a tractor. There are all types of attachments for this machine. This has a 48" mowing deck with new blades. It is powered with a 17 hp CAN'T USE THE NAME engine. The tires are like new. This machine runs and works perfect.----------
For more information, please call (727) 505-2369. THANKS!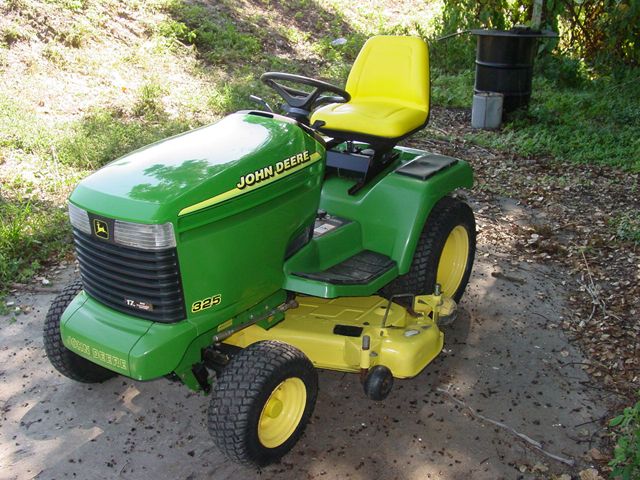 _________________
G & G   Lawn Care

Mowers:
Toro Z-Master2000 48" Toro Grandstand 36" Toro Turfmaster 30"
Blowers:
Stihl BR 600 Stihl BR 600 Stihl BR 200
Trimmers:
Stihl FS 110 Stihl FS 100 Stihl FS 90
Edgers:
Stihl FC 75 FC 90 Echo BRD 280 
Pole & Chain Saw:
Stihl HT 75 MS 181
Hedge Trimmer:
Stihl HS 45 HL 45
With Youth You Learn, With Age You Understand


Similar topics
---
Permissions in this forum:
You
cannot
reply to topics in this forum